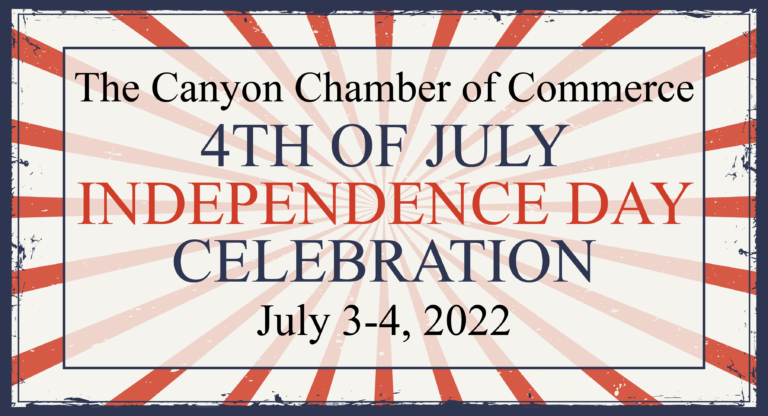 Join Canyon for one of the largest 4th of July celebrations in the state of Texas!
KICKIN' IT IN CANYON WITH CASEY DONAHEW         JULY 3RD      7PM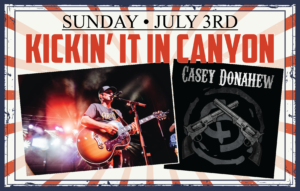 Kickin' it in Canyon is back with Casey Donahew! The concert will be held in the WT First United Bank Parking Lot. Gates open at 6pm. Tickets are $15 per person in advance and $20 at the gate.  For tickets and more information, click HERE.
LIONS CLUB PANCAKE BREAKFAST         JULY 4TH      7-10AM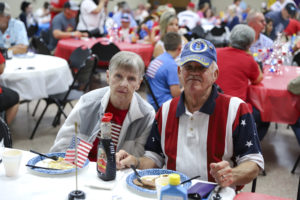 Start your day of right with the Canyon Lions Club Pancake Breakfast! Stop into the Cole Community Center and let the Lions feed you breakfast! For just $5 you can get pancakes, sausage, coffee and juice, everything you need to fuel you for all of the day's activities!
4TH OF JULY FAIR ON THE SQUARE         JULY 4TH      9AM-3PM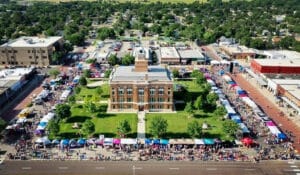 The 4th of July Fair on the square is one of the largest vendor events in the area with over 100 vendors, Food Trucks and activities for the kids! Located around the Downtown Canyon Square, you can shop, eat and repeat from 9am-3pm on Monday, July 4th! For more information on the Fair on the Square or to become a vendor, click HERE.
4TH AVENUE FIRECRACKER MILE         JULY 4TH      9:30AM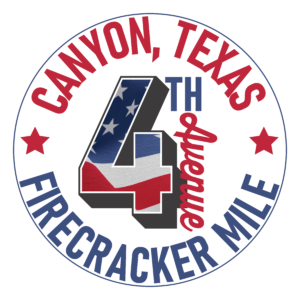 New this year to the 4th of July Celebration is the 4th Avenue Firecracker Mile! The run will begin at the Hampton Inn and go one mile down 4th Avenue ending at the Downtown Canyon Square. Dress for the occasion and lead our parade! You will have thousands of people cheering you on! For more information on the run, click HERE!
CANYON'S INDEPENDENCE DAY PARADE         JULY 4TH      10AM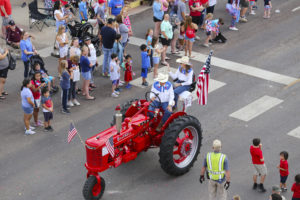 The 4th of July Independence Day Parade is one that you do not want to miss! Our parade starts at the East end of 4th Avenue at the First United Bank Center and travels West past the Downtown Square! The theme for this year's parade is "SALUTE TO FREEDOM!" For a map of the parade route, more information on the parade and to register to be in our parade, click HERE.
LIVE MUSIC, FUN, FOOD & FIREWORKS @ CONNER PARK POSTPONED TO A LATER DATE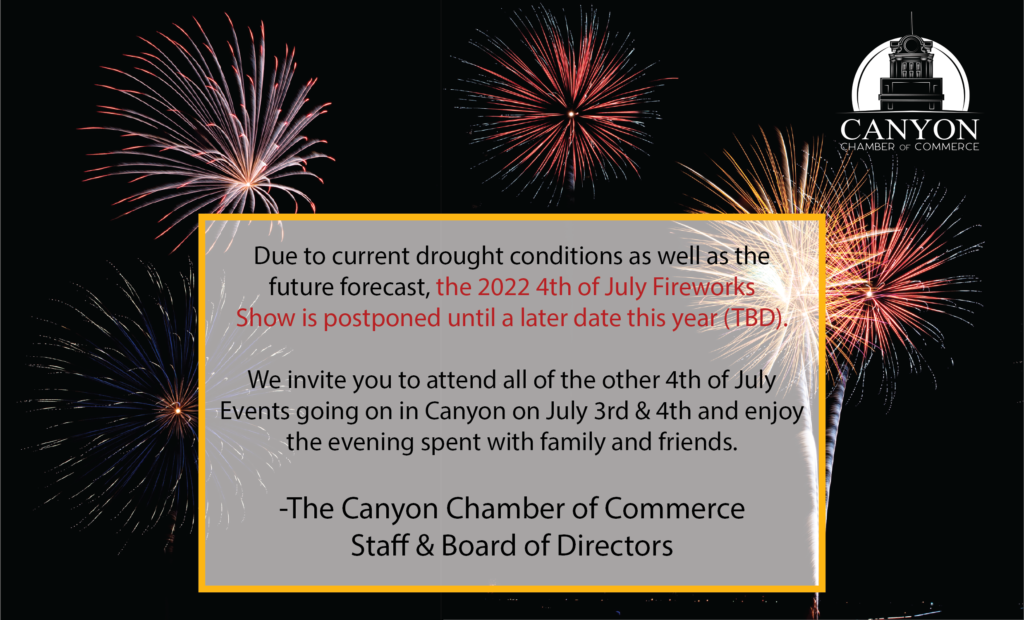 Be sure to follow the Canyon Chamber of Commerce Facebook Page for important updates and information!