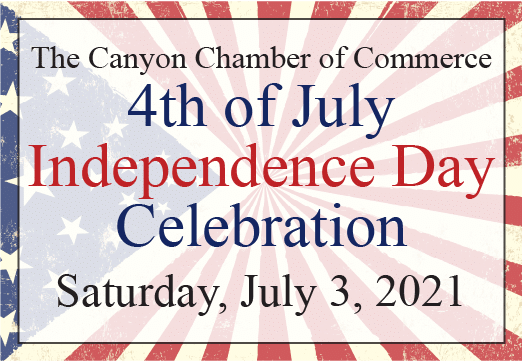 Join Canyon for one of the largest 4th of July celebrations in the state of Texas!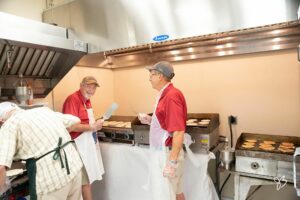 Start your day of right with the Canyon Lions Club Pancake Breakfast! Stop into the Cole Community Center and let the Lions feed you breakfast! For just $5 you can get pancakes, sausage, coffee and juice, everything you need to fuel you for all of the day's activities!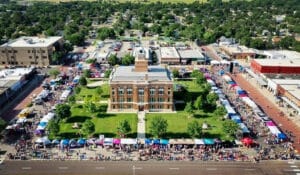 The 4th of July Fair on the square is one of the largest vendor events in the area with over 100 vendors, Food Trucks and activities for the kids! Located around the Downtown Canyon Square, you can shop, eat and repeat from 9am-3pm on Saturday, July 3rd! For more information on the Fair on the Square or to become a vendor, click HERE.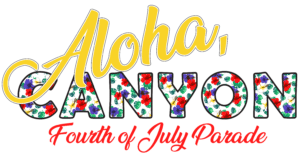 The 4th of July Independence Day Parade is one that you do not want to miss! Our parade starts at the East end of 4th Avenue at the First United Bank Center and travels West past the Downtown Square! The theme for this year's parade is "Aloha, Canyon!" For a map of the parade route, more information on the parade and to register to be in our parade, please click HERE.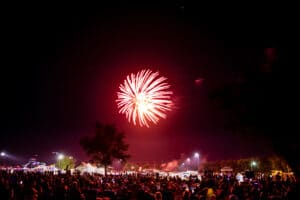 We will finish the day off at Happy State Bank Stadium with live music from local favorites Noah Jenda followed by FIREWORKS! We invite you to bring out the whole family for a relaxing evening in the park. Bring your own picnic dinner or grab something tasty from one of the food trucks!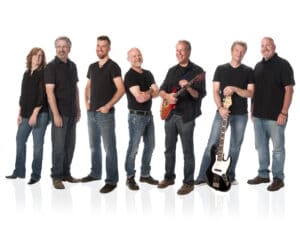 Be sure to follow the Canyon Chamber of Commerce Facebook Page for important updates and information!